Reviewed by: Bridget Russell: LCSW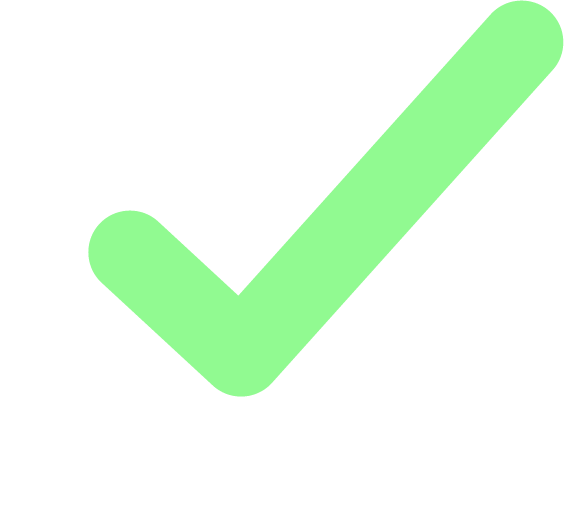 Fact checked
Updated: Jun 05, 2022
What Do Counselors and Therapists Do? | Can Counselors Do Psychotherapy | Services Online Counselors Provide | How Counseling Sessions are Structured | Connecting Clients With a Therapist or Counselor | Experts | Sources
Professional counseling can help individuals navigate life's challenges, grow as a person and accomplish goals related to mental health, wellness, relationships and careers. Counseling can focus on specific issues, such as improving a marriage or overcoming anxiety. Therapy sessions can be structured for individuals, families or groups—and there are a range of therapy techniques counselors and psychologists use to improve the lives of others.
The American Counseling Association (ACA) defines counseling as "a professional relationship that empowers diverse individuals, families and groups to accomplish mental health, wellness, education and career goals."
Counseling and therapy can help people improve communication and coping skills. Through counseling sessions, individuals can change behaviors and improve their overall wellbeing.
During the pandemic, behavioral and mental health professionals shifted to telehealth to literally meet people where they are—in their own environment at home. "Telehealth is a practical way we can provide support to people when and where they need it," says Rachel Hammerton, a psychotherapist at Spark Lifecare in Toronto, Canada. "It has been an opportunity to get creative to work with clients and say, 'Let's engage. What do you see in your immediate environment? Bring me to that space with you.'"
"Teletherapy is here to stay," says Dr. Roseann Campanna-Hodge, psychologist, pediatric mental health expert, and founder/director of The Global Institute of Children's Mental Health. She runs her practice out of Ridgefield, Conn., and is author of The Teletherapy Toolkit.
"When people are home, they tend to be more relaxed so conversations can come up that might have taken more sessions in the office," she points out.
What Do Counselors and Therapists Do?
"I look at therapy as learning," Capanna-Hodge says. Essentially, counselors and therapists guide clients through sessions using techniques that help them learn how to cope, reduce stress, improve relationships, calm anxiety, overcome depression, achieve goals and more. Indeed, therapy involves learning strategies, and it's the therapist's job to provide those tools and teach clients how to effectively use them.
Therapists and counselors can specialize in specific techniques, such as cognitive behavioral therapy. They might focus their practice on helping individuals with certain issues or serve designated populations, such as families, children or couples.
There is a difference between a counselor, therapist, and a psychologist. Mainly, these mental health experts have different education and licensing. LISW and LCSW can both have their own private practices within their scope of practice according to each state's specific laws. According to the National Association of Social Workers (NASW), counseling education can allow these professionals to deliver a range of behavioral health services.
HumanServicesEdu explains counselor is an umbrella term for licensed clinicians and counselors do not require the same degree of training or licensure as therapists. And, therapists can include psychologists, social workers, counselors, and marriage and family therapists.
Psychologists are licensed to provide a range of services, including psychotherapy. According to the American Psychological Association (APA), a professional psychologist "has a doctoral degree in psychology from an organized, sequential program in a regionally accredited university or professional school." APA differentiates psychologists from other masters-level positions like counselors, specialists, clinicians and therapists.
What do counselors and therapists do? Following are some services they provide:
Marriage and family counseling
Guidance and career counseling
Rehabilitation counseling
Mental health counseling
Substance abuse counseling
Educational counseling
Debt counseling
Child development counseling
Eating disorder therapy
Grief counseling
Art therapy
Music therapy
Talk therapy
Cognitive behavioral therapy (CBT)
Dialectical behavioral therapy (DBT)
Somatic experience therapy
Neurofeedback
Biofeedback
Exposure and Response Prevention Therapy (ERP)
Eye Movement Desensitization and Reprocessing Therapy (EMDR)
Can Counselors Do Psychotherapy?
Therapists who are licensed psychologists or hold a master's degree in marriage and family therapy (MFT) or social work (MSW) and have met state certifications to be licensed can provide psychotherapy. Counselors do not have the same degrees or certifications to do so. Hammerton says: "In Ontario, Canada, psychotherapy is a protected term. Counselors and other mental health workers are not regulated the same way."
Psychotherapy is often used in a general sense as "a way of bringing understanding to yourself and to adapt and adjust thought patterns," Hammerton says. "For example, cognitive behavioral therapy, a type of psychotherapy, is about changing maladaptive thought patterns that can create fear and anxiety."
Cappana-Hodge describes psychotherapy in her practice as "a process by which a person receives assistance for a current or past issue." She says, "Psychotherapy encompasses and utilizes a variety of techniques to move people through issues and achieve their goals—it's not just talk therapy."
Cappana-Hodge says techniques like somatic experiencing, cognitive behavioral therapy and dialectical behavioral therapy have "proven track records for dealing with specific issues." There's no one-size-fits-all psychotherapy that can help clients achieve break-throughs to any problem.
The APA says psychotherapy involves a collaboration between patients and therapists, and by using various psychotherapy techniques, clients can:
Manage anxiety, stress and depression;
Find solutions to difficult life problems like grief, career issues, disappointments and family conflicts; and
Modify thought patterns that inhibit the ability to live, work and play in a positive way and to enjoy relationships.
Services Online Counselors Provide
Most types of therapy can be delivered through teletherapy, though "it requires planning and thought," Capanna-Hodge says. For example, play therapy sessions might require a therapist to send parents activities in advance.
High-risk patients are best seen in the office, Campanna-Hodge says. "The biggest thing to consider is whether the client's issue is appropriate for therapy," she relates. "For those who are potentially in danger of harming themselves or are highly activated, teletherapy probably isn't the best. And, teletherapy might not be appropriate for kids who are challenged in terms of cognitive issues or attention issues that make it difficult for them to be engaged."
Laura Goldstein, LCMFT, is founder of Montgomery County Counseling Center in Rockville, Md. Before COVID-19, her practice was almost exclusively in person, but since adopting teletherapy in March 2020, she has grown her practice since people outside of her geographic area can seek services from her clinic. "The best part is convenience and that makes therapy more accessible," Goldstein says of teletherapy, sometimes referred to as telemental health therapy. "I have seen more people reaching out for support and our practice has grown through the pandemic," she adds.
Following are some of the most popular counseling and therapy services that professionals can provide in person or with teletherapy.
Biofeedback
Biofeedback is a form of therapy that teaches the body to control functions like heart rate, breathing, temperature and blood pressure. "When our nervous systems are in a stressed, hyperactive state, we don't have full access or access at all to the frontal lobe," Campanna-Hodge says, relating that the frontal lobe is responsible for regulating emotion and impulse control. "Once you are in this high-stress state—I call it the red zone—you are not really capable of good, rational thought and your brain is in a fight, flight or freeze mode."
By helping regulate the nervous system with biofeedback, you can learn to alter negative, stressed signals and take control of your body's function to put yourself in a rational, productive place.
Neurofeedback
Neurofeedback addresses dysregulation that can be associated with anxiety, depression, attention deficit disorders (ADD), autism spectrum disorders and emotional disturbances. Sessions involve applying sensors to the client based on the protocol designed by the clinician, Campanna-Hodge explains. "The technology delivers reinforcement every time they produce a healthy combination of brain waves," she says. Reinforcements are delivered in an auditory manner, such as through dinging sounds, and by visual reinforcement like watching selected movies or light patterns.
Campanna-Hodge has been delivering neurofeedback through teletherapy. The client is provided with equipment at home and taught to properly apply sensors. "We have software that allows us to stimulate the equipment as long as the person is online, and we can see their performance," she says. "With neurofeedback, we have helped thousands of people reverse challenging conditions."
Cognitive Behavioral Therapy
Cognitive behavioral therapy (CBT) is a common psychotherapy that can be used to treat mental health disorders. CBT is a talk therapy that helps clients grow awareness of negative thinking and view challenging situations in a clear way so they can respond effectively.
The APA identifies these core principles of CBT:
Psychological problems are based on faulty or unhelpful ways of thinking.
Problems are a result of learned patterns of unhelpful behavior.
People can learn better ways to cope and relieve symptoms to live a more effective life.
Play Therapy
The Association for Play Therapy defines play therapy as "the systematic use of a theoretical model to establish an interpersonal process wherein trained play therapists use the therapeutic powers of play to help clients prevent or resolve psychological difficulties and achieve optimal growth and development."
Play therapy speaks to children in their own language—through play—and is usually for children ages 3 to 12. Parents are generally involved in the treatment process. Campanna-Hodge has been delivering play teletherapy by providing tools for home before counseling sessions or emailing printables for parents to prepare prior to the meeting.
Dialectical Behavioral Therapy (DBT)
The National Institutes of Health explains how dialectical behavioral therapy (DBT) includes individual therapy, group therapy and a therapist consultation team. DBT has five functions of treatment: 1) enhancing capabilities; 2) generalizing capabilities; 3) improving motivation and reducing dysfunctional behaviors; 4) enhancing and maintaining therapist capabilities and motivation; and 5) structuring the environment to reinforce progress.
Somatic Experiencing Therapy
Somatic experiencing is described by the Ergos Institute of Somatic Education as "a naturalistic and neurobiological, body-oriented approach to healing traumas and other stress-related disorders that restores the authentic self with self-regulation, relaxation, wholeness and aliveness."
With somatic experiencing, a therapist will assess where a client is "stuck" in the flight, fight or freeze responses. Clinical tools help resolve these "fixated physiological states."
Exposure and Response Prevention Therapy (ERP)
Commonly used for clients suffering from OCD, exposure and response prevention (ERP) therapy is a type of cognitive behavioral therapy that exposes individuals to thoughts, images, objects and situations that make them anxious or trigger obsessions. With the therapist guiding the session, a client learns to overcome the problematic trigger and to manage symptoms. As the International OCD Foundation explains, "when you make a choice to confront your anxiety and obsessions, you must also make a commitment to not give in and engage in the compulsive behavior."
Eye Movement Desensitization and Reprocessing Therapy (EMDR)
Eye Movement Desensitization and Reprocessing (EMDR) therapy helps clients access and process traumatic memories and challenging life experiences. According to the EMDR Institute, EMDR includes a three-pronged protocol:
By processing past events that cause dysfunction, a client can form new healthy associations and adapt.
By targeting current circumstances that cause distress, a therapist helps clients desensitize internal and external triggers.
By creating imaginative "templates" of future events, a therapist can help clients acquire skills to function more effectively.
How Counseling Sessions are Structured
Teletherapy counseling sessions should have a structure just as if a client were visiting the office. "It looks very much like an in-person session in terms of the work that is done," Cappana-Hodge says. "The difference is how you prepare clients for teletherapy. You want to paint a picture of what the online therapy session will look like."
Cappana-Hodge suggests setting expectations for promptness and making sure clients understand how to use the technology before the first appointment. "We want to be clear that it's best to have a private space, and we want to know who else will be present," she says. For example, intake appointments for a child might involve just the parents.
Technology backup is also important, she adds. "We want to get a backup phone number and know the plan if the technology goes down."
Just as a counselor's office has policies if clients show up late or not at all, therapists should establish rules for online sessions. "That helps people understand what the online therapy session will be like so the time can be used effectively and, of course, it will be more therapeutic," Cappana-Hodge says.
Goldstein prefers to facilitate family appointments by ensuring each participant has his or her own screen, whether a cell phone, computer or tablet. "That way everyone can see each other," she says, relating that when a family crowds around one screen there is less engagement.
Connecting Clients With a Therapist or Counselor
Clients seeking a therapist or counselor might get referrals from a primary care doctor, or from friends and family who have experienced counseling. There are also tools including the American Counseling Association's "find a counselor" guide. Other professional organizations offer similar resources, including the American Psychological Association psychologist locator.
For clients seeking a therapist or counselor, Campanna-Hodge recommends finding symptom or condition-specific therapists. "So, if you have anxiety, you want to find a therapist that specializes in anxiety," she relates, pointing to the Anxiety and Depression Association of America (ADAA). "Focusing on a specific condition is a great way to find someone that can help you vs. a generalist."
Hammerton suggests asking: "Why am I going to therapy? What am I looking to achieve?"
APA suggests asking these questions when looking for a therapist or counselor:
Is the therapist licensed?
Will the therapist accept your health insurance?
Are there limits to the number of sessions your insurance will cover?
You should be willing to share openly with a therapist, so finding someone that you click with is incredibly important. "If we are asking you to go into those deep dark corners, you have to be comfortable being vulnerable in those ways," Hammerton says, adding that finding a good therapist can require some trial and error. After an initial meeting, if you do not feel a connection, it's probably not a fit.
Campanna-Hodge adds, "Whether you'll be meeting with the therapist in person or virtually, you want to have an initial meeting and decide if you feel comfortable with that person." Check out therapists online. "Does their messaging resonate with you? Does it feel like they have the experience and type of insight that could help you or your child?"
Also, find out in advance what type of therapy techniques will be used during a counseling session. Campanna-Hodge advises: "Ask what a therapy session will look like and what the therapist expects from patients."
Experts
We consulted these experts for their knowledge in online counseling resources.
Rachel Hammerton, psychotherapist at Spark Lifecare in Toronto, Canada
Dr. Roseann Campanna-Hodge, psychologist, pediatric mental health expert, and founder/director of The Global Institute of Children's Mental Health, author of The Teletherapy Toolkit
Laura Goldstein, LCMFT, is founder of Montgomery County Counseling Center
Sources
Telemental / Telehealth Health Regulations Near You
Every state has unique telehealth regulations which affect how easily you can receive online therapy. Learn about your state's telehealth laws, restrictions, payment policies, prescribing regulations and more, and find telehealth providers in your area.
Reviewed by: Bridget Russell: LCSW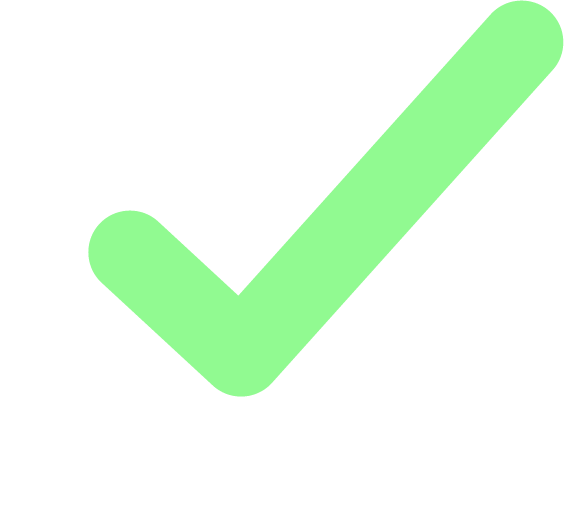 Fact checked
Updated: Jun 05, 2022
Join our mailing list and get updates on the application and all of the latest news about Online Counselling!