Reviewed by: Caitlin Kingston: LCSW
Updated: Jun 01, 2022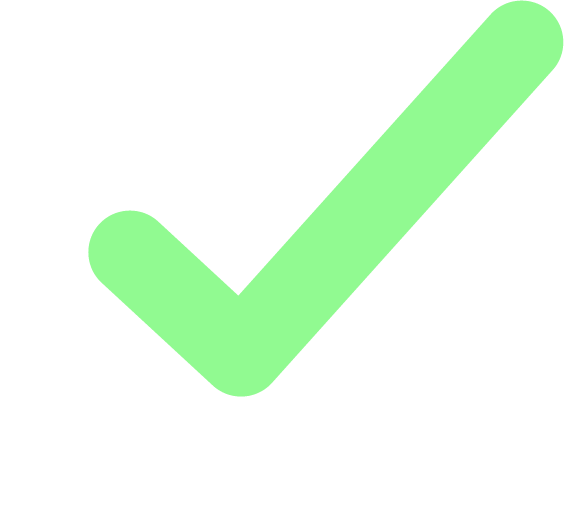 Fact checked
Written by: Caitlin Kingston, LCSW
Updated: Jun 01, 2022
Online therapy has never been more important than recent years. With social distancing preventing in-person therapy when people likely need it most, having access to online help is essential – and therapists are rising to the need.
"Before the pandemic, only about 20% of psychologists used telehealth as part of their practice," says Dr. Vaile Wright, senior director at the American Psychological Association (APA). Telehealth is the use of electronic information and communication channels to provide care when you and your provider are not in the same location.
"With the pandemic, now over 90% of the psychologists we surveyed are using some form of telehealth," Wright says. Therapists are using telehealth, from telephone visits to videoconferencing using platforms like Skype, to therapy without potentially exposing patients to COVID-19.
A recent study published by American Psychologist found that during the pandemic, psychologist's use of telepsychology increased 12-fold. Whereas prior to the pandemic psychologists used telepsychology services for only 7% of their clinical work, during the pandemic they completed over 85% of their clinical work using telepsychology. Over two-third of psychologists reported using telepsychology for all of their clinical work. Many expect to continue using telepsychology even after the pandemic.
Traditionally, telehealth services are governed by the Health Insurance Portability and Accountability Act of 1996 (HIPAA), which sets national standards to protect patient's sensitive information. Specifically, the HIPAA Security Rule governs electronic protected health information and requires healthcare providers to ensure all protected health information transmitted electronically is done so with confidentiality and integrity.
Under normal circumstances, this means that HIPAA covered providers can only use HIPAA-compliant platforms to communicate with patients and transmit patient protected health information. Many free videoconferencing applications, like Skype, do not meet the requirements of HIPAA-compliant platforms.
Using a platform that does not comply with HIPAA guidelines can normally result in penalties for the provider. Given the extreme circumstances of COVID-19, however, the U.S. Department of Health and Human Services has stated that the Office for Civil Rights (ORC) at the Department of Health and Human Services (HHS), which is responsible for enforcing certain HIPAA regulations, will not penalize covered health care providers for noncompliance with HIPAA telehealth regulatory requirements during the COVID-19 public health emergency. Health care providers can exercise their professional judgement in using online methods of providing care, including video chat applications like Skype.
The Centers for Medicare and Medicaid Services (CMS) have also waived telehealth requirements to reduce the restrictions on how Medicare beneficiaries can receive health services from home. For instance, telehealth is no longer limited to only Medicare beneficiaries in remote areas.
This opens the door for patients and providers to use online Skype therapy, but the question remains: Is Skype safe for therapy? Here is what you should know about online Skype therapy and virtual therapy in general.
Is Skype Safe for Therapy?
While Skype may be safe for therapy, concerns over it not being HIPAA-compliant suggest it may pose risks to clients and providers. To be HIPAA-compliant, an online platform must prevent unauthorized users from accessing electronic protected health information and have a system for keeping such information secure. This means that unsecure communication platforms like the free version of Skype do not meet the requirements for HIPAA compliance.
"Skype doesn't claim to be HIPAA compliant," Wright says. "They use encryption but don't offer other capabilities needed for a provider to meet HIPAA compliance," such as having a Business Associate Agreement (BAA) that ensures third party platforms used by health care providers have provisions for keeping protected health information secure. Skype for Business/Microsoft Teams is HIPAA-compliant because it has indicated it will enter into a BAA.
This doesn't mean Skype is necessarily unsafe for online therapy, but patients should know the risks. "Patients should be aware that they could be putting their personal health info at risk through a breach," Wright says. But she acknowledges that there is a tradeoff between access to the care you need and making sure your privacy is protected.
"During the period right now, being aware but still receiving treatment is probably most important," Wright says. "Our recommendation is for providers to use this time to identify HIPAA compliant platforms and to move towards those." Once the Secretary of HHS declares the public health emergency over or the declared public health emergency expires, HIPAA enforcement of telehealth platforms will resume, so providers will need to return to only HIPAA-compliant platforms.
Is Online Therapy Legal?
"Using an online platform to deliver therapy is legal," Wright says. Prior to the pandemic, part of the reason it wasn't used more were barriers such the need for platforms to meet HIPAA guidelines. There were also rules about where a patient had to be in order to receive teletherapy and challenges with getting reimbursed for online services as opposed to face-to-face care, she says.
While legal, there are pros and cons to using online therapy. For instance, while free channels like Skype can make online therapy cost-effective and reduces the travel burden by allowing patients to be seen in their own home, concerns over privacy can't be ignored. The same privacy issues exist with phone conversations and electronic text communication. Likewise, text-only communication hides tone and can obscure vocal signals like irony or double-meanings. Email adds to this the shortfall of conversations not occurring in real-time.
Online therapy also prohibits therapists from using other social clues, such as smelling alcohol on a patient's breath. With online therapy using videoconferencing, therapists can at least see their patients' expressions and as much of their physical appearance as the video frame allows. Therapists are also limited in how they can respond to patients when providing online therapy, such as if the patient acts out with suicidal threats during treatment.
Experts have also raised the concern that having online therapy as an option could be detrimental for patients who would benefit from being required to leave their house for treatment, such as individuals with depression or agoraphobia.
Despite its potential limitations, online therapy is better than no therapy. The treatment itself is more important than the platform being used to deliver the therapy, Wright says.
Is Virtual Therapy Effective?
Videoconferencing for therapy is as effective as seeing someone face-to-face, Wright says. A recent meta-analysis of 57 other studies comparing treatment provided via videoconferencing versus in-person found that both provided similar outcomes. Researchers even found female clients and those treated in medical facilities had better outcomes with videoconferencing than in-person treatment.
The efficacy of virtual therapy may vary depending on what the patient is being treated for, however. For instance, virtual therapy may not be appropriate for people with severe mental illness, such as active psychosis or at risk of suicide, who may require in-person care to mitigate these higher risks.
Similarly, different groups may have better outcomes on different platforms. For instance, older adults generally prefer telephone therapy as opposed to videoconferencing, Wright says.
While research suggests virtual therapy is effective, these findings are often based on well-controlled studies. "What we're seeing now is how it looks in the real world," Wright says. She expects to see more studies in the future comparing how different groups respond to telehealth.
Can You Use Skype for Therapy?
Skype can be used for therapy and studies suggest therapy delivered via videoconferencing platforms can be as effective as therapy delivered in-person. Under the Notification of Enforcement Discretion for Telehealth Remote Communications During the COVID-19 Nationwide Public Health Emergency, health care providers are allowed to use their discretion in determining which platforms are safe for therapy. Even though the personal version of Skype is not HIPAA-compliant, the Department of Health and Human Services (HHS) will not penalize providers for using non-compliant virtual platforms like Skype for therapy.
Since Skype does not claim to meet the requirements of the HIPAA Privacy act, using Skype for therapy can put patients and their private information at risk of exposure. Patients should go into therapy using Skype aware of these risks.
It is the provider's responsibility to know and communicate if the platform he or she is using is HIPAA complaint, Wright says.
What Are The Best Online Therapy Platforms?
There are many other HIPAA-compliant platforms for online therapy, including Skype for Business. Online Therapy evaluated the most popular online therapy platforms based on the 14 key features most important to individuals seeking an online therapist. Here are seven of the top 10 online therapy platforms we found:
BetterHelp matches clients with one of the over 12,000 therapists on their roster, including Licensed Professional Counselors (LPC), Licensed Clinical Social Workers (LCSW) and Licensed Marriage and Family Therapists (LMFT). Patients can then connect with therapists via phone, video chats or live messaging. BetterHelp also provides a secure chat room where therapists and patients can communicate. You can access BetterHelp through the company's website or their mobile app, available for iOS and Android.
---
Best for Couples: ReGain
ReGain focuses on relationship counseling. Open to individual or couples counseling, the online therapy platform will match you with one of their over 5,000 LMFTs, LPCs, LCSWs and psychologists, all of whom have expertise in couples' therapy. The platform aims to help users improve communication, trust or intimacy in their relationships. You can start as an individual and then invite a partner to join later or sign up as a couple from the beginning. Partners have a joint account where all written communication is visible to both partners and the therapist. ReGain's website and mobile app allow for live sessions via phone or video chat.
---
Best for Convenient Communication: Talkspace
Talkspace is a pioneer in online therapy. Since launching in 2021, it's helped over 1 million clients connect with therapists. Starting at $260 per month, the platform uses unlimited text, audio and video messaging to allow patients and therapists to communicate at their convenience. Note that live sessions are only available for higher tiers starting at $316 per month. The platform has 5,000 licensed therapists that can provide a variety of approaches, such as Cognitive Behavioral Therapy (CBT), Dialectical Behavioral Therapy (DBT), mindfulness and more.
---
As the name suggests, Teen Counseling focuses on providing guidance and support for teens ages 13-19. Either the teen or a parent can initiate the membership by answering a series of questions about the issues that need to be addressed, such as stress, depression, school or family challenges, LGBTQ issues or eating disorders. The member will then be matched with a licensed counselor, who will communicate with the patient via phone, videoconferencing, live chats or secure email on the Teen Counseling website or through their mobile app. Memberships cost $60-$80 per week.
---
Best for Insurance Coverage: Amwell
Amwell lets clients schedule appointments or speak to therapists on-demand through Amwell's website or mobile app. Appointments are conducted via video chat. Providers include social workers, master's level therapists and doctoral-level psychologists who are trained in providing treatment via telehealth platforms. Psychiatrists are also available to help clients with prescription medications. Clients pay a flat per-session fee of $99 for a master's-level therapist or $110 for a doctoral-level therapist rather than a subscription fee. Amwell accepts many major insurances, so copays may be even less than the stated fees.
---
Online-Therapy.com uses Cognitive Behavioral Therapy (CBT), which aims to help patients improve their mental health by recognizing and changing unhelpful cognitive distortions and behaviors. CBT provides the basis for eight-part guided therapy programs tailored to various mental and behavioral issues, such as anxiety, obsessive-compulsive disorder, insomnia, depression and addictions. The basic eight-section plan is free and includes hands-on tools like worksheets and journal exercises as well as yoga and meditation videos and activity plans. For more support, users can purchase one of three paid plans that offer varying degrees of access to licensed therapists. For $47.96 per week, the Standard Plan provides weekly live therapy sessions via phone, video or chat and unlimited messaging Monday through Friday.
---
Best for Free Services: 7 Cups
By creating a supportive community of volunteer "listeners," 7 Cups helps ensure users always have someone to talk to, even if that person isn't a licensed therapist. Uses can access this community for free. While listeners are not licensed therapists, they are trained to provide support around issues big and small. These volunteers come from a range of backgrounds and experiences. Users can choose a specific listener or connect with the first available. For more support, professional therapy sessions in a secure virtual room are also available at a flat rate of $150 per month.
You can read more about the other best online therapy platforms on our website.
Expert
This expert provided quotes and consultation for this article:
Dr. Vale Wright, Ph.D, senior director at the American Psychological Association
Sources
Start searching for your online counselor now!