Reviewed by: Caitlin Kingston: LCSW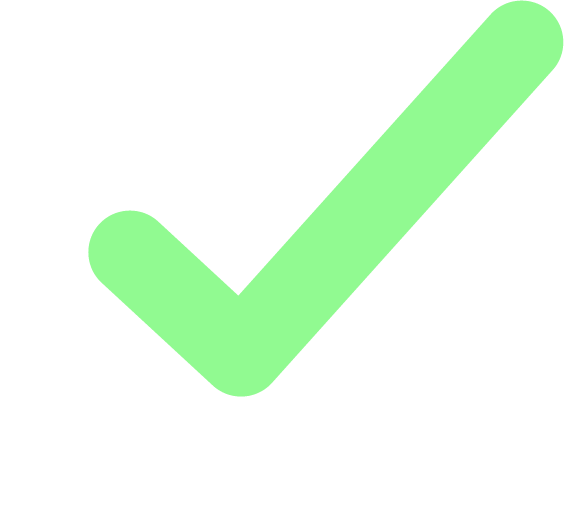 Fact checked
Updated: Jun 05, 2022
Eleven years ago when starting her online private counseling practice, Dr. Dominique Hammonds, LCMHC, NCC, BC-TMH, says virtual visits were practically unheard of—but she saw the rise of telehealth services for mental health treatment on the horizon. "I remember covering this topic as a future area of interest while I was still in graduate school, and their audible gasps when it was first brought up," she says, relating how traditional practitioners, especially a decade ago, couldn't imagine seeing clients anywhere but in an office face-to-face.
"People were like, 'What do you mean you don't have to be at the same place with your client?'" relates Hammonds, who operates Hammonds Counseling & Consulting in Hickory, N.C., and is an assistant professor in the Department of Human Development and Psychological Counseling at Appalachian State University in Boone, N.C.
"There was a lot of doubt and hesitance around what online counseling would be like," Hammonds says.
But Hammonds was excited about the possibilities for a number of reasons. For one, her practice is in a rural community and an online practice extends her services to clients who live further away. Also, clients are often looking for counselors that can relate to their culture and background, and as an African-American woman, Hammonds found she was attracting clients from urban areas that wanted counseling from a professional who could understand their experiences. Because she is also licensed in New York, she has drawn in clients from larger urban centers than her small town.
Since the pandemic, no longer is online private practice counseling considered a far-out endeavor. In fact, delivering mental health services through telemedicine has been especially successful. For example, University Hospitals in Cleveland offered virtual behavioral health visits prior to the pandemic and about 5% of patients took advantage of the online option. Now, 93% to 97% of psychology and psychiatry visits are conducted through telehealth, says Brian Zack, M.D., medical director for telehealth at University Hospitals.
What is involved in starting an online private counseling practice? Let's walk through the necessary tools, training and tips for building a virtual telemental health practice.
Starting an Online Private Counseling Practice
Counselors and practitioners in the mental health field can start an online practice with little overhead and minimal investment, but it's important to plan before you dive in. "Getting started in private practice is easy, but these simple things should not be misinterpreted as unimportant," says Lisa Henderson, a licensed professional counselor and past-president of Tennessee Counseling Association. She is also co-founder and president of Synchronous Health, Inc.
First, the same rules of ethics and counseling best practices apply for in-person and online practices, Henderson says. But for online practices, you need some basic tools:
Working hardware: A laptop of tablet that is compatible with your telehealth platform
Reliable internet: A connection you can depend on for video calls
A HIPAA compliant telehealth platform: Verify that the telemedicine platform is HIPAA compliant. Many mainstream offerings including those by Google and Zoom have versions that are appropriate for clinical use.
Additional training and certification to deliver telemental health services can even better prepare counselors and psychologists who want to conduct virtual visits. Specifically, the Board-Certified Telemental Health (BC-TMH) credential from the Center for Credentialing & Education (CCE) provides thorough training and testing ensures that best practices are in place to deliver quality telehealth services.
"Credentialing provides training on HIPAA compliance, how to present in front of a camera, crisis planning protocols, ethics, care coordination and how to make clients feel comfortable with counseling virtually," says Tammi Lee, vice president, Center for Credentialing & Education.
When a distance counselor holds the BC-TMH credential, clients know that the clinician is prepared to properly execute a virtual appointment. Dr. Hammonds says the benefits of BC-TMH credential training include fine-tuning one's practice and putting systems in place to best deliver telemental health services.
Another benefit of BC-TMH credentialing is really getting to know the technology required to deliver effective, high-quality telehealth services. That includes how to present in front of a video camera, and how to set expectations for clients and help them navigate the technology.
Building Your Private Counseling Practice
Because online counseling removes some time-consuming barriers such as commuting to an office, you can reasonably add more clients to your practice. Also, there are fewer time limitations with telehealth. You might opt to conduct virtual visits on weekends or evenings during times when working patients can set aside time for counseling. Not to mention, you can serve a wider geography since patients can receive telemental health services from their homes, Hammonds points out.
For all of these reasons, she has grown her practice significantly through online counseling. "There is access to more potential clients," she says. This is huge. And, many of us have niche practices so you can advertise that and attract clients from across your state, another benefit."
But there are drawbacks to this accessibility, so online counselors should seriously consider what is a feasible client load. It's easy to spread yourself too thin in the momentum of building a private counseling practice. "I have struggled with considering how many clients I want to take at this point," Hammonds relates. "You have to consider your own self-care."
Setting boundaries is important. "One caution I give counselors is to think intentionally about what your boundaries are, not just with time, but also how you want your telemental health practice to look," Hammonds says.
How the practice "looks" factors into how you'll scale a counseling business. "Some counselors include a text-based service or chat, and others only do video conference calls or telephone," Hammonds explains. "Each of those different modes of service delivery come with their own challenges and benefits."
For example, if you set office hour boundaries, text-based services and chat features could impinge upon time when you need to reset between seeing clients or starting a fresh workday. On the other hand, these services can allow a counselor to be even more accessible to patients and grow a practice.
Earning a Living in Online Private Counseling
Online counselors can earn just as much if not more than practitioners that only hold in-person sessions because of the ability to extend "office hours" to times when a facility might not be open, and an opportunity to reach a broader client base.
According to ZipRecruiter, a typical online counselor can make $31 per hour with a national average salary of $64,428 per year. The U.S. Bureau of Labor Statistics reports that the median pay in 2020 for substance abuse, behavioral disorder and mental health counselors was $47,660 per or $22.91 per hour.
Beyond salary and hourly wage, online counselors gain benefits that don't show up on a paycheck. One of those is the flexibility to work from home and be there for family. This work-life balance is important for some practitioners.
This flexibility goes both ways, which is why mental health professionals can earn a good living with online private counseling. "Flexibility is a big thing," Hammonds says. "I have people who want to do therapy during their lunch hours or during times when they don't have family responsibilities, and we can make that work."
Private Practice Counseling Resources
The National Board for Certified Counselors
As the main credentialing body for counselors, the (NBCC) set standards for practice and provides education, examination, supervision, field experience and established ethical guidelines.
Center for Credentialing & Education
The Center for Credentialing & Education (CCE) offers the Board-Certified TeleMental Health (BC-TMH) credential. The not-for-profit organization provides assessment, business support services and credentialing for practitioners and organizations. It is an affiliate of the National Board for Certified Counselors and credentials about 25,000 across the globe in a range of fields.
American Telemedicine Association
The American Telemedicine Association (ATA) is focused on accelerating the adoption of telehealth. Members include technology players that provide telehealth solutions, partner organizations and alliances. ATA advocates for policy and offers educational resources.
The American Association for Marriage and Family Therapy
The AAMFT is the professional association for marriage and family therapy counselors, representing more than 50,000 members. Its continuing education courses are approved clock hours for the BC-TMH.+
The American Counseling Association
The ACA offers professional development for counselors, along with continuing education that is approved for the BC-TMH. It holds an annual conference and expo with educational opportunities, along with a professional development center with content available online, via webinars and podcasts, and in print.
The American Mental Health Counselors Association
The AMHCA is focused on advancing the clinical mental health counseling field by setting standards for collaboration, advocacy, research, ethical practice, education, training and professional development. AMHCA offers continuing education courses that are approved clock hours for renewing a BC-TNH credential.
The American Psychiatric Association
The APA offers a learning center with CE credits, including courses that allow distance counselors to renew their BC-TMH credential. The APA's members are involved in psychiatric practice, research and academia. It is the leading psychiatric organization in the world with members in more than100 countries.
The American Psychological Association
The APA offers continuing education programs for mental health professionals, including those that qualify for BC-TMH credential renewal. The APA is the "voice of modern psychiatry."
The National Association for Social Workers
The NASW is the largest membership organization for social workers and offers professional development along with continuing education that complies with the approved clock hours for BC-TMH.
Telehealth Certification Institute
The Telehealth Certification Institute provides comprehensive telehealth training and consultation to more than 20,000 healthcare organizations and professionals. Founded in 2014, it offers online courses, certificate programs, training for groups and communities, and other services. Its resources include states' codes of ethics and a listing of telemental health physicians. Also, the institute holds an annual summit.
American Psychological Association (APA)
Download practice guidelines for telepsychology from the American Psychological Association, which says its guidelines are informed by APA standards, including following: Ethical Principles of Psychologists and Code of Conduct.
ERM Finder
AthenaHealth is listed on ERM Finder as a best electronic health record platform for small practices. The resource also named these electronic medical record platforms as solid software solutions for private practices: AdvancedMD, drchrono EMR Software, Practice Fusion EHR Software, Kareo Clinical EHR Software, eClinicalWorks EHR Software, PrognoCIS EHR Software, ChartLogic EHR Suite, SammyEHR by ICS Software Ltd., Epic EHR Software.
Expert Sources
We consulted these experts for their knowledge in online private practice for therapists:
Lisa Henderson, licensed professional counselor, COO, co-founder and president of Synchronous Health, Inc., past-president of the Tennessee Counseling Association and southern region past-chair of the American Counseling Association
Dr. Dominique Hammonds, LCMHC, NCC, BC-TMH, Hammonds Counseling & Consulting
Brian Zack, M.D., medical director for telehealth at University Hospitals
Sources
Learn more from the sources used in this article: