The Online Therapy Directory allows you to:
Grow your practice in international markets
Set your own hours
Travel without canceling clients
Increase the overall revenue of your practice
Connect with clients who are looking for you
For no monthly fee, members receive
A dedicated profile page – highlighting your practice
Credibility – all licenses verified
Aggressive social media and AdWords marketing
SEO for your website – help search engines find you
Blog opportunities – spotlight your approach
Find clients from around the world.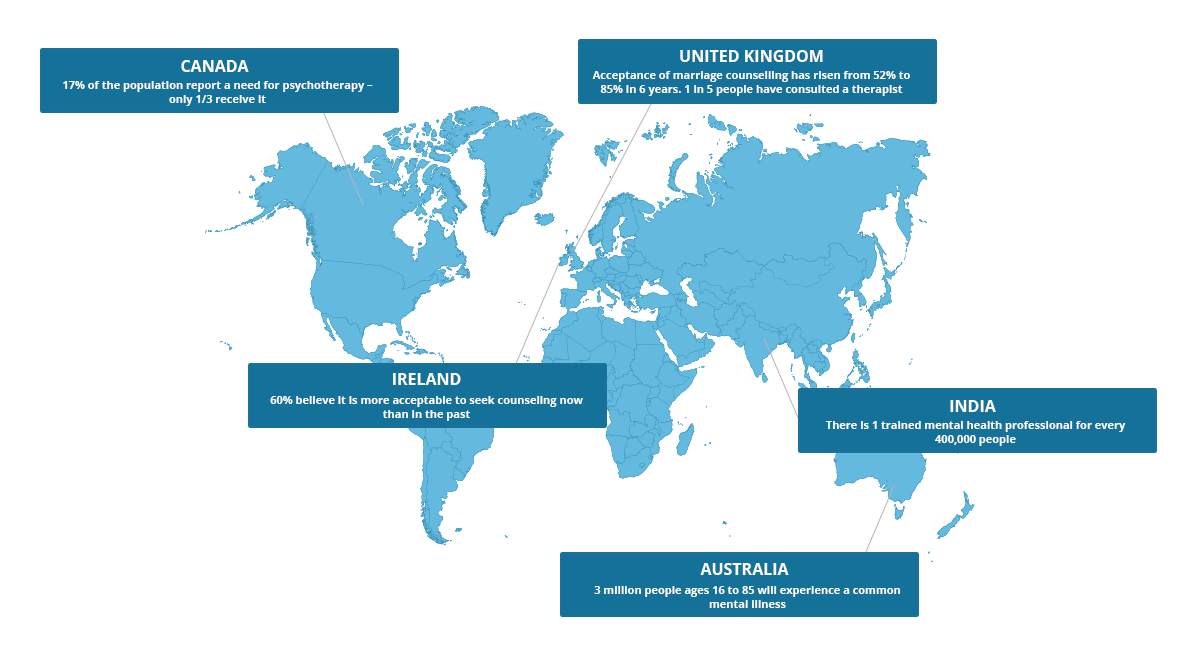 Free Membership
Free!
Membership badge for your site
Full Online Profile added to all listings
We accept therapists from all over the world.