The coronavirus pandemic created unforeseen challenges and an increased need for mental health therapy, especially online therapy. Many people are turning to online therapists for help talking through difficult situations from the safety of home. Our mission is to help people who are struggling with life's challenges conveniently connect to professional therapy services anytime and anywhere.
Online therapy is an emerging health service. As many are learning about online therapy for the first time, accessing reliable, client-focused information is essential. We ensure accuracy with the help of experienced mental health professionals and online therapy experts. They guide our editorial strategy, contribute to our content, and review all of the information we share with you for accuracy and quality.
Katie Bascuas, LGPC, NCC
Katie Bascuas is a freelance writer and therapist based in Washington, D.C. She's worked in the field since 2019. Bascuas received a bachelor's degree in English from the State University of New York at Buffalo and a master's degree in journalism from the University of Missouri. She also holds a master's degree in clinical mental health counseling from The George Washington University and is a national certified counselor working toward her licensed professional counselor certification at a community mental health agency. Bascuas contributes to Counseling Today magazine.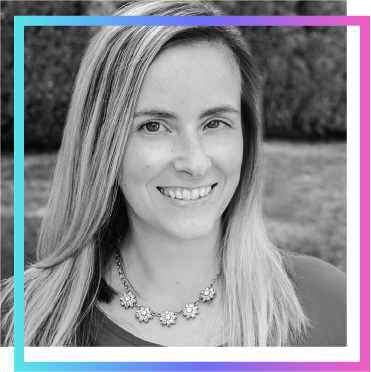 Caitlin Kingston, LCSW
LinkedIn
Caitlin Kingston is a licensed clinical social worker at Yale New Haven Hospital and has worked in the field since 2013. She earned her bachelor's degree in psychology from Penn State University and her Master of Social Work, clinical/medical social work in 2020 from Fordham University. Her licenses and certifications include LCSW, LMSW, and CASAC.
Kingston has always had a passion for helping others and knew early on that she wanted to support others in her profession. During her undergraduate studies at Penn State, she met a social worker who inspired her to pursue a career as a therapist. She's also trained in psychoanalytic psychotherapy with the New York School for Psychoanalytic Psychotherapy. Kingston completed internships working in an after-school program with underprivileged youth and their families and with inmates in the high-security sector of Rikers Island jail.
Kingston's career has included work at a drug treatment center, where she became the supervisor of intake and assessment for individuals with alcohol and substance use disorders. Today, she's a social worker in the Psychiatric Observation Unit of the emergency department. Kingston is also trained in perinatal mental health with a focus on helping new mothers adjust to motherhood, especially in these very difficult times of isolation.
Bridget Russell, LCSW
LinkedIn
Bridget Russell is a Licensed Clinical Social Worker in the state of California with specialized training in Cognitive Behavioral Therapy (CBT) and managing chronic health conditions. She is a senior manager of oncology patient access at Amgen in Los Angeles. Russell received her bachelor's degree in exercise science from California State University Northridge in 2011 and her master's degree in mental health and medical social work from University of Washington in 2015. She's been a social worker since 2015.
After her master's program, Russell worked as an inpatient and outpatient medical social worker at a Level 1 Trauma hospital helping patients and families navigate health and mental health challenges. She provided psychosocial support and also enabled patients with therapeutic techniques and strategies to address medical and emotional trauma as well as grief and loss.
Russell works in the patient engagement space, creating patient support programs to help people access necessary support during their oncology journey. She also works in private practice as a telehealth therapist, specializing in helping adults navigate job and relationship stress, new life transitions, and managing ongoing anxiety and depression. Her mission is to empower her clients to live productive and healthy lives while growing into the best versions of themselves based on their values, goals, and aspirations.
Danny Taylor, Addiction prevention specialist and counseling therapist
LinkedIn
Danny Taylor is an addiction specialist and clinical counselor. He earned a Bachelor of Arts in religion and theology from Taylor College and Seminary and a master's degree in counseling psychology from City University Seattle. He's worked in the counseling field since 2008, providing programs and opportunities that engage people in understanding addiction and how it impacts our life stories.
Taylor understands life and addiction from a holistic perspective, which involves the interplay of lived experience and response to the wholeness and brokenness in our physical, mental, social, spiritual, and environmental relationships. He has a long history of experience working with youth and their families, skillfully engaging and supporting these dynamic populations.
His expertise covers a wide range of addiction experience, from substance use to behavioral addictions, such as technology and screens, social media, and gaming. Presently, Taylor is a Registered Clinical Counselor practicing in Vancouver, British Columbia. He is skilled in attachment, play, narrative, and collaborative therapeutic approaches, working with children and youth, adults, couples, families, and seniors.
Our team is committed to connecting you with effective, supportive online therapy. But we're not just dedicated to enabling you to find help: we provide the most accurate and up-to-date information about online therapy as new online therapy solutions emerge and counseling needs rise.
All situations are different and should be looked at on a case-by-case basis, so we take a data-driven approach to our content and identify what matters most to therapy clients through patient discovery conversations and monthly patient surveys.
As a trustworthy resource for health care consumers, our content is up-to-date and accurate. Every article and resource is independently fact checked and heavily researched using the latest, most trustworthy sources.
Our ad and sponsorship policy
Onlinetherapy.com may receive funding through partnerships such as affiliate programs. This funding allows us to go further in our research and analysis as well as enable us to provide more input from users, experts, and therapists. Though we have various partnerships, our product recommendations are derived from unbiased research and are purely editorial.
Have questions, tips, or feedback? Please contact us through the form below.
Contact Information
1414 NE 42nd Street, Suite 400
Seattle, WA 98105
(800) 258-9936